ANN HALAM ON ANN HALAM
" I was born in Blackley, Manchester, but I never felt I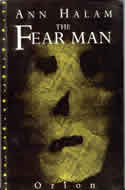 lived in the city, though it was only a short busride away. There was farmland quite close to where I lived, and some big wild parks. I belonged to a club called the Clover Club, consisting of my older sister, me, my younger sister and three friends of ours. We were always outdoors, but we weren't interested in sport: we liked our freedom. We wanted to be explorers and naturalists. We had an uncle who took us camping and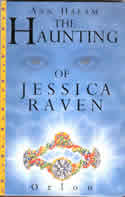 encouraged us to find out about wildlife: frogs, sticklebacks, caterpillars, we collected them and investigated their lives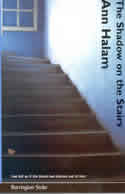 (poor things!)But though I loved being outdoors, I was often ill. I used to get bronchitis every winter: I remember long, long quiet days alone, lying in bed reading and reading. It was a good preparation for a writer's life, because you do spend a lot of time on your own. You can find out more about my adventures when I was a child here: Explorers (Warning, it's long.)
NIGHTMARES AND STRANGENESS-
When I was ten I bought a book called Great Tales Of Horror And The Supernatural from a jumble sale, and I was really impressed by some of the stories, I mean, wake-up-screaming impressed... I still remember them vividly today, tho' I no longer have the nightmares. So, naturally, I wanted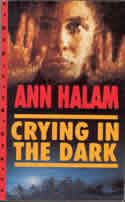 to write stories like that of my own. (NB I don't, strictly speaking, believe in ghosts. I believe that people see and feel strange things, that there are premonitions, horrors, visits from the past: I don't believe it's dead people, there has to be some other explanation.) I didn't know it, but that book is one of the greatest spooky anthologies of all time, so the Ann Halam ghost stories have been inspired by true classics. My favourite ghost story ever is probably "Oh Whistle And I'll Come To You My Lad", by M.R. James. If you read The Fearman, you might notice there's something of Mr James's terrifying ghost made 'of crumpled linen' in the creature you'll meet in that book.
If anyone asks me did I always want to be a writer I say: No! I wanted to be a scientist. If I'd been able to do the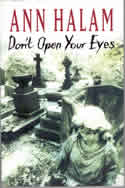 maths, I would have tried to get to be a biologist, and my life would have been very different. Instead, I write stories that always have something STRANGE in them. Sometimes it'll be a classic ghost story, like Crying In The Dark - about a haunted cottage, and a girl who gets taken over by the old, unsolved murder of a little boy. Sometimes it'll be a scientific mystery, like The Haunting of Jessica Raven... or a supernatural thriller like The Fearman. Sometimes it'll be scary science fiction, like Dr Franklin's Island. I write in a matter-of-fact way,

you'll have to get used to the way I mix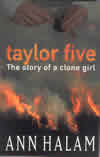 ordinary life with fantasy and horror. Bad dreams feature a lot, but I promise you'll never find my characters waking up on the last page and discovering the whole weird adventure was just a dream. Strangeness is real, that's my message. If you get interested in science, you'll find out that I'm right. The seemingly solid world we take for granted is strange almost beyond belief, stranger than anything I could imagine.
I still love exploring, and being outdoors. I travel whenever I can. As well as writing the Ann Halam books I write science fiction and fantasy for adults under my original name, (Gwyneth Jones) People often ask which books I like working on best, and I always say "Both!"

annhalam

annhalamback to Ann Halam front page