HOGLOG (Hedgehog and other wild sightings.)
Not counting foxes or grey squirrels
2007
Monday 29th May, on the lane going up to the Walna Scar road, about eleven am, I saw a weasel emerge from a clump of bluebells under the drystone wall, maybe 20 metres away. Mustela nivalis vulgaris saw me, and retreated. You want to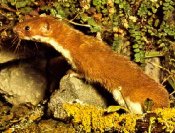 cross the road, I thought, so I stood where I was, and out it came again, & strolled leisurely across the asphalt, its stubby tail slung low, head up, its breast primrose as butter. The weasel turned and looked straight at me, calm as you please, and disappeared under the opposite wall. A weasel and a cuckoo's song, wild parsley and bluebells, a fine May morning on the fells.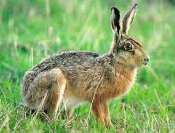 Saturday 21st July, rain between clouds, dull weather: walking over the downs to Rodmell with Gabriel and Hannah to sample the beer in the CAMRA famed Abergavenny Arms. A fine young hare on Swanborough, loping mildly along the sheep tracks on the concave turfy scarp, right under our feet. There are still hares about in Sussex, but one rarely encounters them, and never so close. What strange eyes hares have, and what amazing sinewy haunches. Caveat on the link British Mammals is a huntin' shootin' and fishin' Society & they love wildlife, but their words can be slightly weasel.
August 24th, mild evening. To Ebernoe for a magical evening picnic batspotting by Furnace Pond. Not really a wildlife spotting, as premeditated & Ebernoe is hopping with bats. The bats came out in showers, in a blue twilight, from their roost high up in the beeches, following the freeway where the powerlines run, o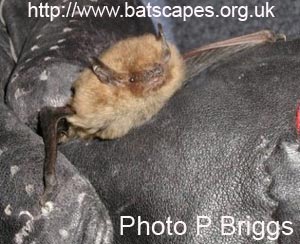 ver the heather and bracken; dipping like swallows to drink from the pond. Did not bring low-light binoculars so unfortunately unable to tell you whether best sightings were of barbastelle, Duchenne, or just ordinary pipistrelle like this.
2006
Monday 14th August, Eguisheim, Alsace. An inauspicious campsite in the heart of the Alsace wine country, which is an open air shopping mall, ribbon development; with added snottiness. Could be I'm less than fair, as the weather was appalling. Camped on the highest terrace, up against the chainlink fence, vines on the other side, we were woken by strange minor earthquake noises, which we instantly recognised. Hedgehog by torchlight, in the dripping wet night, trying hard to burrow under the fence, why we don't know. The slugs were just as large, fat and juicy on our side. Responded to our presence as hedgehogs often do, just crouched there & waited for the annoyance to go away. Old pal! It was good to see you.
Also, on the Brest-Nantes canal (yes, we did quite a bit of driving. It passes the time when it's too wet to do anything else), 19th August, Peter saw a bittern, which I reckon is worth a mention tho' I don't usually do birds here. I missed it.
2005
Saturday 2nd April, a russet bank vole with blunt short silky tail and blunt nose, eating pitta bread on the slate windowsill outside the kitchen window, H-H-. On Friday April 1st there was allegedly a rat in the bath, but that was an April Fool rat.
Wednesday 30th March, Blencathra Centre, Cumbria, on our way to collect our car, after a walk-up climb drowned in low cloud, occasional glimpses of the panorama from Saddleback, a fine ridge walk We declined the thrills of the Sharp

Edge. Better going up, that one... a red squirrel bouncing from a larch in the Centre grounds onto the mossy top of the drystone wall, tufted ears and creamy belly, we followed it, in view for a good few metres, then it bounced off into the trees again. We left it a gift of Frusli bar.
2004
Sunday, Aug 29th, walking along Grim's Ditch, Oxfordshire (three days along the Ridgeway, aka the Didcot Power Station path). Cool morning, no one about, the

Ditch here grown with beeches, hedge on one side of us, the earthwork bank across the ditch on the other, a furry animal slipped out from under hedge and belted off, ochreish tawny coloured, low on the ground and sturdy, much bigger than stoat. A polecat. They are 'increasingly common' in W. England. On the same part of the path, clear signs of a badger sett.
2003
Thursday, December 18th, about seven thirty pm,driving over the hill to the Marina to see TLOR III, a well-grown young badger went scooting across the road
Sunday June 29th, early evening, walking up out of Angmering onto the downs, three stoats, a mother and half grown kits at a guess, went gambolling up the lane ahead of us, like giant looper caterpillars, v. sleek and happy looking.
19th July 2003 Tongdean
"Everybody but me and Ross had gone, we were sitting outside at a small table
Ross said 'Look!' and there was a hedgehog, we watched it walk away down
the pavement. Gabriel Jones
14th June 2003 Lewes
Full moon night. We walk to Lewes across the downs by the Jugg's road
at least once every summer. This year, we saw a well grown hedgehog in the
road just as we reached the Jugg's Road turn, by the Swan. It stopped dead
and I went up to it and stroked it, it's quite easy to stroke a hedgehog when it
is uncurled, it feels like a fresh fircone, slippery rather than prickly. We walked
on, then turned back and watched it scuttle to safety.
Gwyneth Jones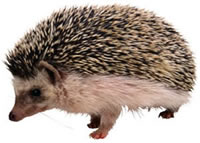 Darko Suvin 11/12/98
TO A HEDGEHOG
(COUNTER-PROJECT TO CHU CHEN PO)
You nose about, circumspect & compact,
When smelling a threat, you stop & curl up.
Tho' small & warm, nobody will slap you around,
You are no mouse or shrew, your quills are sharp.
The quills grow out of you & into you,
They do not hurt, they have grown to be you.
[from the book THE LONG MARCH, Willowdale ON 1987]
E-mail darko.suvin@tin.it
back to the old hedgehog page